Why did we decide to join a Beach Clean?
Some time ago we created a facebook group called '
Challenge 30!
' which has turned into a great little community of like-minded people who like to exercise and in turn encourage others to also stay motivated with their own exercise plans.
Each month we set a new 'Bingo' challenge card which incorporates a variety of exercises for different muscle groups and also some fun or challenging tasks to complete, and this is where the beach clean idea began!
The day of the Beach Clean – Hayling Island
The Challenge 30! members (or Challengers as we now call ourselves!) have been carrying out numerous litter picks throughout lockdown, around their own local communities, we all felt we wanted to participate in some way to helping the environment as well as doing our bit for the wider community.
It was decided to take this one step further and join an organised Beach Clean event, hosted by
Mindful Chef
.
On Saturday 18th September the Challengers met up for the first time in person at The Ferry Boat Inn, Hayling Island, armed with their packs of gloves, grabbers, rubbish sacks and tea!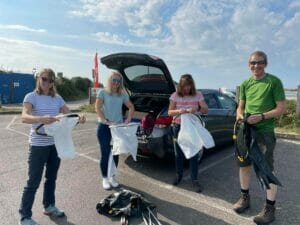 A total of 8 bags of rubbish was collected between everyone, not loads of rubbish which was good to see, although there was loads of little plastic straws from drinks cartons.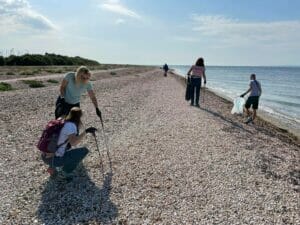 Thank you to everyone who was able to come along and help make the third annual #McCoastClean a huge success, I think I speak for everyone when I say how proud we all felt to take part.