Sports Therapy in Havant and Rowlands Castle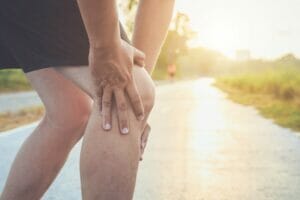 What is Sports Therapy?
Sports Therapy is an aspect of healthcare that is specifically concerned with the prevention of injury and the rehabilitation of the patient back to optimum levels of functional, occupational and sports specific fitness, regardless of age and ability.
Our Sports Therapists are experts and have completed a university degree in sports therapy. They work with you to enable you to return back to full fitness, quickly.
Get help
Who is Sports Therapy for?
Sports Therapy is perfect for you if:
You want to get to the root cause of an on-going injury
You want to recover quickly following a sports injury
You want to improve sporting performance
You want to work with a professional to reduce the risk of injury
What does Sports Therapy involve?
Graduate Sports Therapists use the knowledge and skills gained during their university degree to examine, treat, rehabilitate neuromuscular and musculoskeletal symptoms (muscle, joint and nerve related issues).
Your sports therapist will work with you to plan a treatment programme in order to achieve your goals, whatever your age or sporting ability.
Hands on treatments combined with exercises will be used to:
Relieve pain and other symptoms
Increase quality of life
Maintain and maximise movement
Get help
How do I book a Sports Therapy appointment?
To book your first appointment with us, you can give us a call on 07835 712306. Our phone lines are open from 8am weekdays. Email us at enquiries@physio-logical.net. We will be able to find a convenient time for you to come in and see one of our Sports Therapists at our clinic in Havant. Our Havant clinic is also located close to Hayling Island, Emsworth and Waterlooville. You can also book an appointment online.
How much is Sports Therapy?
Your first appointment with us involves a detailed assessment, discussion about our findings, goal setting and getting started with your treatment programme. This is a 45 minute appointment and costs £65.
Additional 30 minute treatment sessions cost £50.
We can help, whatever your sport and whatever your injury
Get help