£4000 raised for the Rowans Hospice!
As you may be aware The Rowans Hospice holds a very special place in our hearts and as a family we have enjoyed taking part in many fundraising events to support the incredible work they do there.
The total fundraising amount for 2021 is a fantastic £4000! We are incredibly proud as a family to have been supported by so many of you, this included Henry and Phoebe taking part in 'Rowans' Great BIG Bake Off', I ran my first marathon and the most recent event was completing The 3 Peaks Challenge with my husband Lee and our close friends.
Fundraising Totals for 2021 are:
Marathon – £1932.00
Bake Off – £302.00
3 Peaks – £1766.00
Total Raised – £4000.00
https://www.justgiving.com/fundraising/marchhorobin
The Three Peaks Challenge
On the 10th and 11th September myself, Lee and our good friends, Laura, Martin and William took on the huge task – the National Three Peaks Challenge!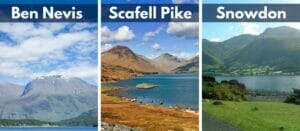 Over a gruelling 24-hour period we climbed the three highest peaks of Scotland, England and Wales to raise money for the Rowans Hospice.
The total walking distance was 22 miles (37km), the ascent 3064 metres (10,052ft) and the total driving distance was 462 miles.
We were supported by my brilliant father-in-law, Alan, who did the majority of the driving so we could get a small amount of rest in between each climb.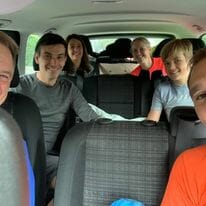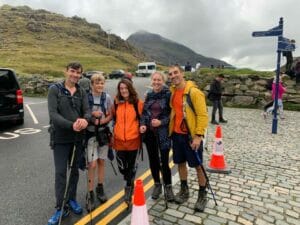 This was not an easy challenge. We navigated, climbed and descended Ben Nevis, Scafell Pike and Snowdon – some of which was during dark or twilight hours on tricky, uneven ground.
It wasn't just a case of walking up some hills and mountains! We needed to carefully think about the equipment we took, the food and drink we consume and when we consume it, the clothes we wear/carry – and of course the training in the lead up to it.
Only 40-50% of people who take on the challenge achieve it within 24 hours. It really is an undertaking!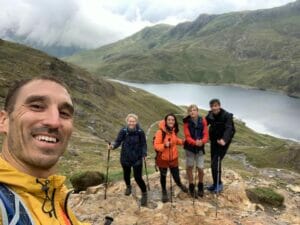 But…we did it! Amazingly in 23 hours and 44 minutes – All 3 Peaks! For 2 minutes over the weekend we got to be the highest people in the UK. It was epic! Even more so getting to do it with some of our dearest friends, supported and cheered on throughout by Alan.
Thank you to everyone that sponsored us and encouraged us to keep going. Thank you to our family – and of course Henry and Phoebe who understand why mummy and daddy do these crazy things to help support The Rowans Hospice who looked after their Nanny Chocolate so well in her final weeks.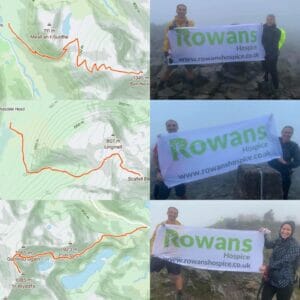 My first Marathon!
After running the Gosport Half Marathon for Rowans Hospice back in 2018, I decided I would throw myself into a full on training programme and complete a full Marathon (26 miles!).  Many mornings I was up before a full day working in the clinic training, building up strength and endurance until the big day.
My running partner
Jenny Parks
and I started training in February, some weeks running 37 miles taking 7 hours 20 minutes of time.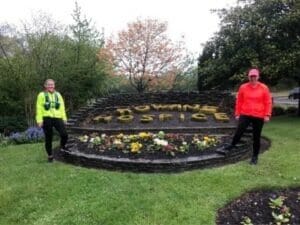 I couldn't have done all the training without the support from my husband Lee, who was woken up at 6am four times a week, took the kids to their clubs, made their breakfast and got them ready for school three mornings a week.
To add to the pressure we also opened the new clinic premises at
Stansted Park
on the Monday before running the marathon on Saturday! It was certainly a week to remember!
On the day of the Marathon, Jenny and I ran around Caldecotte Lake, Milton Keynes seven times! (due to a slight change of plan with the location due to covid restrictions).
Each lap seeing something different, from Grebes eating and goslings, Swans with their bums in the air!! and a heron, a crow trying to eat my sandwiches, a capsized rower, cows and plenty of swallows and swifts.  Our total time as 5 hours and 8 minutes.
Henry and Phoebe – Finalists in Rowans' Great BIG Bake Off
Henry and Phoebe decided they wanted to enter the Rowans Bake Off competition, the theme was 'What you are most looking forward to after Lockdown'. Their creation was called 'We miss our cousins' and they made a delicious three layer classic chocolate cake filled with salted caramel icing and finished with a velvety chocolate ganache. The cake was decorated with chocolate buttons, rainbows and cousins made out of icing.
Out of all the entries we were very proud parents as Henry and Phoebe were chosen as one of the 11 finalists!
Why did I decide to raise funds for the Rowans Hospice?
Here is the emotional bit but this is why; My mother in law Lesley March sadly lost her fight to Cancer in April 2018, she was only 60 years old. Everyone at the Rowans Hospice cared for Lesley and the whole family so well. She was admitted for symptom control in July 2017 which was a great help too. Then when she deteriorated she was admitted for end of life care and sadly passed away in April.
What was it about the Rowans Hospice that made me want to raise funds for them?
Lesley was the most kind and caring person and she was so comfortable in The Rowans. She loved to watch her Dad come to visit her (the Robins) also all the wildlife too. She would be proud that myself, Lee (my husband), Alan (my father in law) are doing all we can to help raise money for Rowans Hospice.
The support given to our whole family has been brilliant so I wanted to give something back and will continue to do so.
I know so many peoples' lives have been touched by the amazing care that everyone at Rowans Hospice provides and will continue to be, so please help raise money for Rowans so they have more money to invest in the building so they can continue to provide the exceptional care in a more up to date facility and environment.
Thank you all for your support and donations for the Rowans Hospice I couldn't have done it without you.