Wishing all of our patients a very Merry Christmas and a wonderful New Year.
A huge thank you for your custom and support over this last year, 2022 has been another busy year at Physio-logical.
New Team Members
We have welcomed three new team members to our team
'We've got an amazing team of people now in the Stansted Park clinic and it has been such a great year both for the business and for our patients. Since moving into the new clinic things have gone from strength to strength and we're looking forward to being able to treat more patients to help them either on their road to recovery or with their overall health.' – Natalie March, Founder & Physiotherapist.
https://www.portsmouth.co.uk/business/physiotherapy-clinic-in-rowlands-castle-goes-from-strength-to-strength-with-two-new-hires-tripling-its-team-in-the-last-year-3912006

It is great to be able to help so many people to live a better life using hands on treatments and rehabilitation exercises within our physiotherapy clinics at Stansted Park and Rowlands Castle Doctors surgery.
New Services and Systems
Our Shockwave therapy service has been really popular this year helping people with there tendon aches and pains including; Achilles tendinopathy, plantar fasciitis, rotator cuff tendinopathy (shoulder pain), patellar tendinopathy (knee pain) and glutes tendinopathy (hip/buttock pain)
We are always striving for excellence in all we do and that includes how and when we communicate with our valued patients.  We have recently re-invested in a new system called CliniqApps, that works alongside our Diary management system, this will include ways you may be able to help us improve our customer service.
We have also invested in a Home Exercise Programme, named Physitrack, again this is to improve our service to our patients when building with you a rehabilitation and treatment plan.
Charity and Environment
We have continued to support the Rowans Hospice with a raffle to celebrate 14 year in business in July 2022 – https://www.portsmouth.co.uk/business/physio-practice-celebrates-hitting-huge-fundraising-milestone-of-ps7000-for-rowans-hospice-3816769
In September 2022 – we also got together with a group of lovely patients, colleagues and friends to do our annual beach clean on Hayling Island, this will be an annual event, so feel free to join us next year.
Also, in September, we held our first Macmillan Coffee Morning. Thank you to everyone who joined us at our Stansted Park Clinic for our coffee morning, raising funds for Macmillan Cancer Support. Well done to Charlotte and all of the Physio-logical Team for organising a great event for a brilliant charity, total amount raised was £273.20.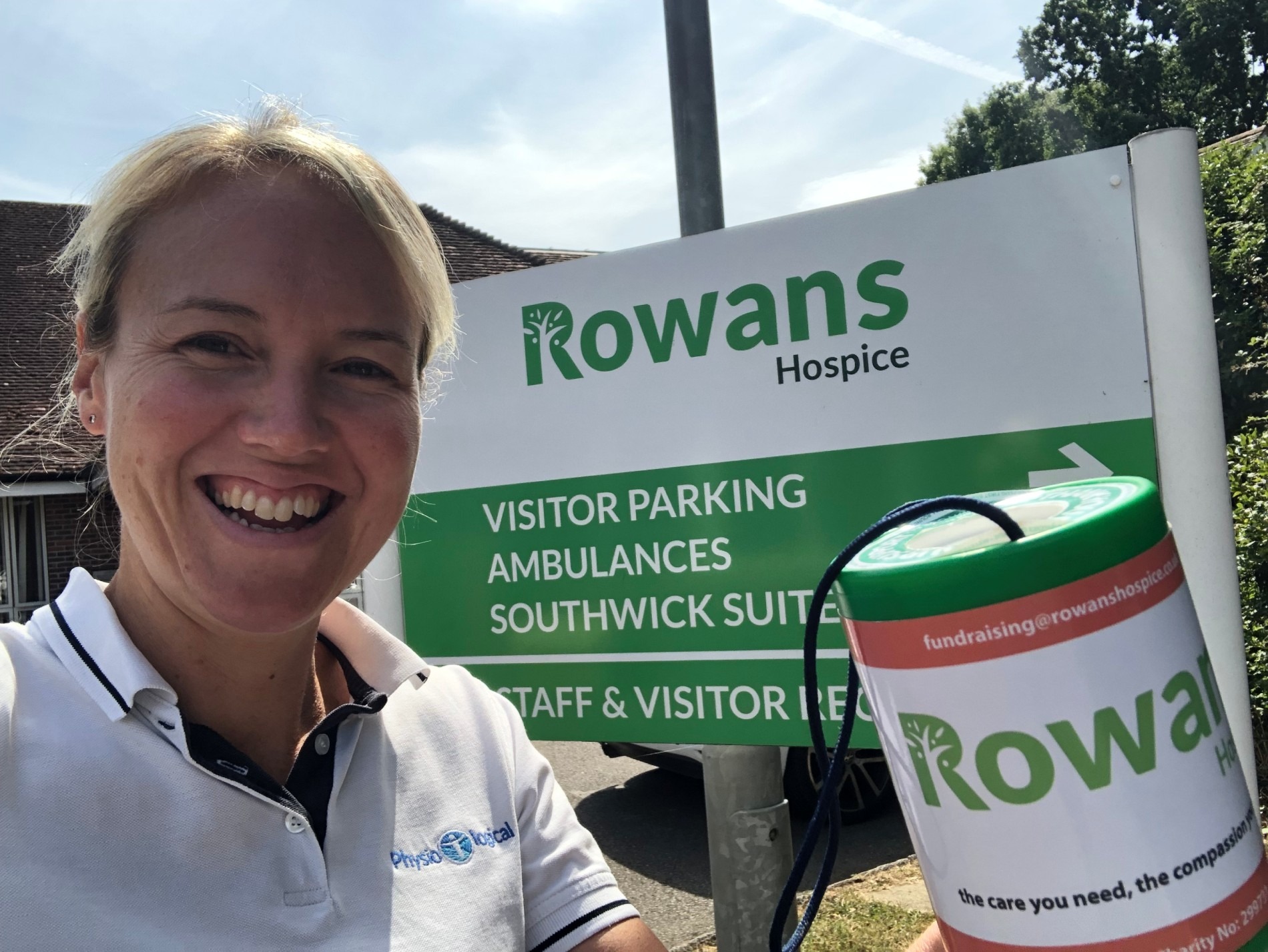 Thank you
We have helped lots of people throughout 2022:
We have provided 3808 Physiotherapy, Shockwave, Sports Therapy, Acupuncture and Sports Massage appointments
And welcomed 432 new patients to our clinics
We are very excited for 2023, lots of positive changes and additions coming to the clinic.
Our Stansted Park clinic remains open during the Christmas and New Year period, we will be closing Bank Holidays only.  Normal opening hours will resume from Tuesday 3rd January 2023.
If you would like to book in before the festivities begin, you can book online or give us a call.
We hope you enjoy a pain-free Christmas with your loved ones.
All our best wishes,
Natalie + Physio-logical Team