Our services include hands-on Physiotherapy, Sports Therapy, Sports Massage, Acupuncture and Pilates. We treat a range of conditions from back, neck, shoulder, knee and hip pain to helping you with pre and post op rehabilitation, and can offer tailored training programmes for Runners, Triathletes, Cyclists, Sailors, Golfers or a particular sporting event.
Natalie and her experienced team offer exceptional customer service through their caring patient focussed approach, by offering hands on treatments combined with rehabilitation exercises to treat the root cause of your injury and prevent further reoccurrence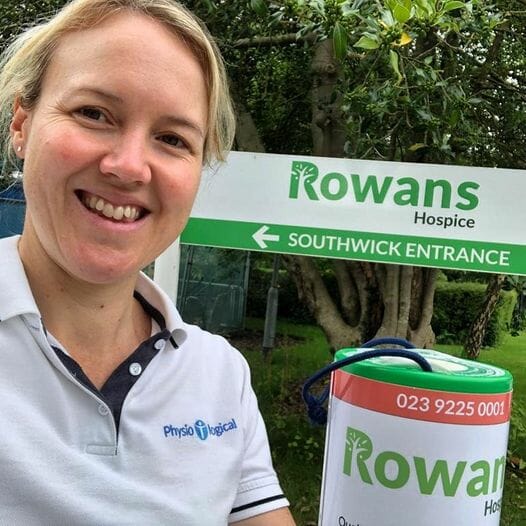 £4000 raised for the Rowans Hospice! As you may be aware The Rowans Hospice holds a very special place in our hearts and as a family we have enjoyed taking part in many fundraising events to support the incredible work they do there. The total fundraising amount for...
read more
Why did we decide to join a Beach Clean? Some time ago we created a facebook group called 'Challenge 30!' which has turned into a great little community of like-minded people who like to exercise and in turn encourage others to also stay motivated with their own...
read more
What Our Customers Say...
"I would like to express my greatest thanks for the job you've done with all my "troubles", I am amazed with your knowledge, experience and speed in reducing sport injuries and dysfunctions!"
Olga Maslivets, Olympic Finalist Aug 2012
I have been lucky enough to have received treatment, at several of the clinic locations run by Physio-logical, for a long term injury. Working restrictions around COVID have been implemented very well and in a professional manner, as with all other aspects of my interaction with the Practice. The support and treatment has always been first class and I cannot recommend Natalie and the team highly enough. The location at Stansted Park adds to that excellent treatment.