New premises on the Stansted Park Estate
We have been working hard on a fantastic new premises and are happy to announce we will be moving in on Monday 10th May!
Still located in the beautiful Stansted Park Estate we have been renovating the old Stable Block into a purpose built Physiotherapy clinic, with 3 treatment rooms including a rehabilitation studio.
You will be able to find us located in the Maze Courtyard next to the Farm Shop, before you walk through to the Pavilion Tearooms.
Renovations to The Stable Block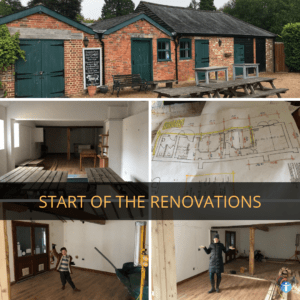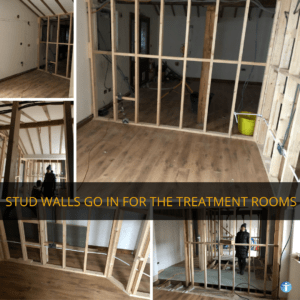 Why did I want to set up my own private clinic?
My journey began in my front room in 2008, in my 1 bedroom house in Basingstoke, Hampshire. I used to treat friends and family on a fold away couch!
Word of mouth grew and one person I treated put me in contact with someone at Active for Life Centre, gymnastics centre in Basingstoke, and here I set up my first private clinic.  At this time I was still working for NHS in Basingstoke too, plus I was the physiotherapist for Basingstoke Rugby Club.
In June 2008 I had the opportunity to reduce my NHS hours and work for Nuffield Health part time, I was a corporate physiotherapist on site at Vodafone HQ in Newbury.  This was a major turning point for me as I had one full day a week free to treat my own private patients in Basingstoke., Hampshire.
Back then it was just me with my paper diary, managing the calls/bookings. In the end I was working 12 hour days back to back. My business was growing!
I then decided I needed to come up with a company name. Cue my dads friend at his gym, Tim, who came up with Physio-logical.
I relocated to Denmead, Hampshire in 2009. I worked at a few local private physiotherapy companies but always knew I wanted to build my own private patients and business further.
Another major turning point was being pregnant with my first born, who is now 7 years old!  At the time I had two associate physiotherapists working with me at Basingstoke. I went on a business course. I was told having a baby would be the best thing for my business. They were right it made me step back, get an administrator and get more associates too so I could take a year off with my son and in 2010 I set up the Havant clinic within what is now called My Fitness Hub.
July 2018 was another big moment on my Physio-logical journey. I was still trying to run Physio-logical Basingstoke, Havant and most recently Rowlands Castle. With two young children and an ill family member this became too difficult. So I made a very hard decision to come out of Basingstoke and focus on Havant and Rowlands Castle, Hampshire.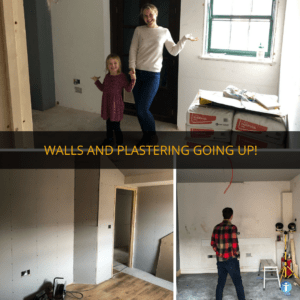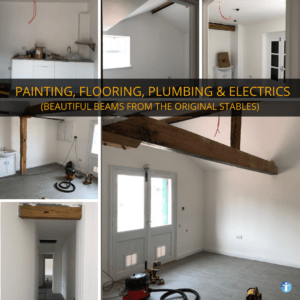 My Physio-logical goal
It was always my goal to have my own premises where myself and my team could offer a variety of Physio and Sports Injury treatments to the local community.  As most people know having your own business isn't easy. It is hard work, I do work a lot of hours but it is all worth it. To be opening the doors to a purpose built Physiotherapy clinic bearing the "Physio-logical' sign above the door makes me incredibly proud of what I and my Team have achieved.
We couldn't do it without all our lovely patients, their recommendations, the doctors, consultants, pilates teachers, gym and everyone else who refers patients to us.
Also I couldn't do it without the support from my amazing Husband, family, children, administrator, Kate and my team.
We're all looking forward to welcoming our patients to the new Physio-logical home, be sure to call for an appointment!