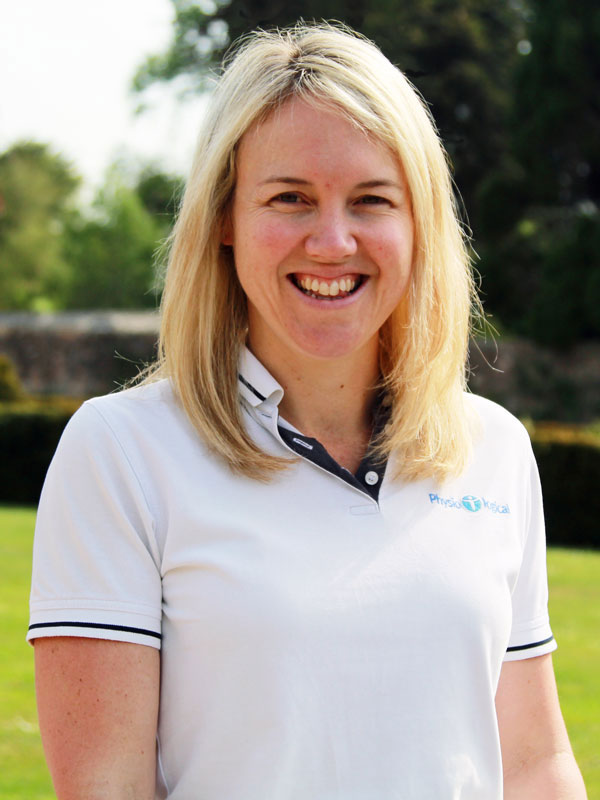 Natalie March
BSc (Hons) MCSP AACP
HCPC – PH64652 / CSP – 069661

Natalie is the owner of Physio-logical. She qualified in 2003 at Brunel University, London and worked in the health service in Basingstoke Hospital for many years treating a wide range of orthopaedic and musculoskeletal conditions. She has also worked with local rugby clubs, hockey and football players. She was a physiotherapist at the London 2012 Olympics.
She has corporate experience working within Vodafone HQ and is also trained in Manipulation and Acupuncture for pain relief. Her specialist areas of expertise are sports rehabilitation and treating musculoskeletal conditions such as neck and back pain, general muscle strains and sporting injuries.
She prides herself in helping people to achieve high levels of fitness needed for their sporting and working lives.
Natalie enjoys scuba diving, running, netball, cycling and spending time with her family in her spare time.
"I first saw Natalie with a severe pain in my foot that came on whilst running. After weeks of rest the pain would not shift, so I finally went to Physio-logical to see if they could help. Natalie very quickly figured out the pain was being caused by a nerve in my back, which no amount of just resting would sort. After a few treatment sessions I was able to ease back into running. I've gone from strength to strength with the help and treatment of Natalie and am pleased to say was able to complete my first marathon last month. I would highly recommend Physio-logical, and cannot thank them enough for getting me back running."