Annual Beach Clean on Hayling Island
Now in it's third year, a team of like-minded staff, friends, family and patients of Physio-logical gathered together to do their bit to tackle plastic pollution along one of our local beaches.
From 11am onwards the team of 12 (plus 2 doggie helpers), took to the beachfront on Hayling Island with their litter pickers and bin bags at the ready!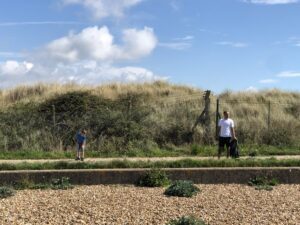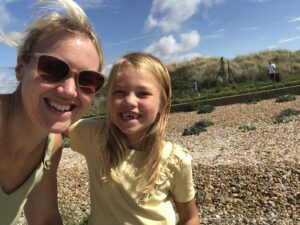 After 2 hours of cleaning, they collected a total of 9 bags of rubbish, including items such as shoes, glasses, lots of glass bottles, takeaway boxes and food containers, polystyrene, an abundance of plastic rope as well as removing some dangerous metal bars.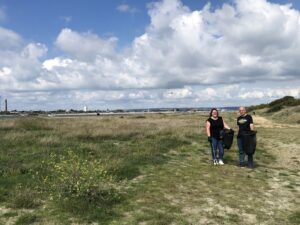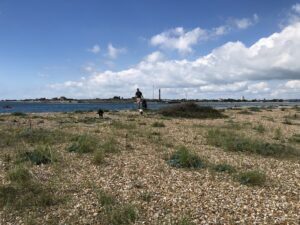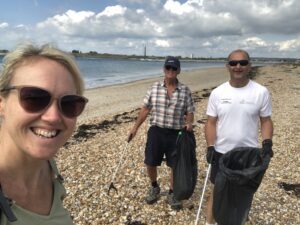 As a local clinic, based in Rowlands Castle, we are always striving to become more eco-friendly and our annual beach clean is a great way of doing our bit for the planet as well as our local area.
Why did we decide to start doing a Beach Clean?
The beach cleans began off the back of a Facebook group, Challenge 30, created by physiotherapist Natalie March during lockdown to keep morale up and patients active.
Members of the group had to complete a bingo card of activities each month, including sunrise and sunset walks, litter picking, local walking routes and exercise challenges.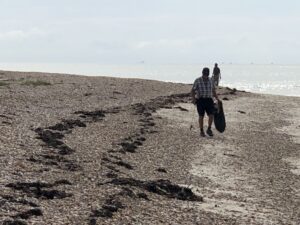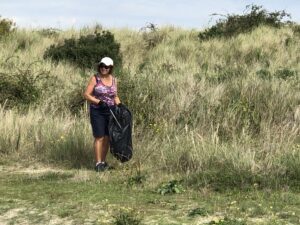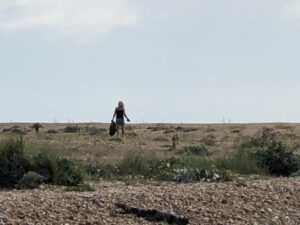 Natalie said: 'We found that the monthly challenges brought people together, so we wanted to put something in place that allowed people to meet face-to-face when lockdown restrictions eased, which is why we did the first beach clean. It was such a success that we decided to make it an annual tradition, to bring people together but also to look after the local beaches and the environment as a whole.'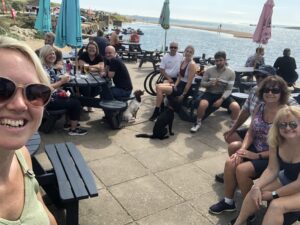 Thank you to everyone who was able to come along and help make our 3rd annual beach clean another huge success, I think I speak for everyone when I say how proud we all felt to take part.