Free Physio MOT's at Rowlands Castle Village Fair
On Saturday 7th July we spent a glorious day in the sunshine at Rowlands Castle Village Fair. This is a fantastic annual event which is put together by a great team who meticulously organised and planned the day and as such, despite a few adjustments due to the hot weather, ran very smoothly. This is a great event for all the family to enjoy and we look forward to next years fair!
We were thrilled to have a stall this year and Natalie worked tirelessly offering free 15 minute MOT's (mini physiotherapy assessments) to an abundance of visitors who wanted advice for their aches and pains. Many people had not seen a Physiotherapist before and it was great to see so many feel an immediate improvement after their brief consultation.
We were delighted to be raising money at the event for our chosen charity, The Rowans Hospice. Thank you so much to all of those who kindly donated on the day. If you came along for an MOT and would like to donate, you can do so here online.
Wobble Board Competition?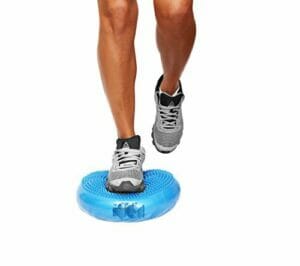 Alongside Natalie and her MOT's, we also ran a fun free competition to see how long you can stand with one leg on a wobble cushion! This attracted visitors of all ages and abilities, everyone was keen to have a go and for some this also bought out their competitive side!
Congratulations to Aaron the winner for balancing for an outstanding time of 4 minutes 05 seconds. They enjoy a free Physiotherapy Assessment and treatment worth £49.
If you've had taster of the benefits of physiotherapy, why not set some time aside for a full appointment at our Rowlands Castle or Havant physiotherapy clinics. Please get in contact with us or book your appointment online today.
If you would like to receive our monthly newsletter with self help tips and exercises then please sign up today